The fog lay heavy  that day in March. I was invited to do four workshops in one day at the Dansk Fotografisk Forening – DFF KickOff 16 – held at Hotel Storebælt, Nyborg, Denmark (2016). At arrival I went out in the fog to get a shot of Storebælt, only to run into my friend the Norwegian photographer Jens Haugen. The scene was really out of a film with this figure emerging out of the mist. I got a nice portrait of him by the tree.
At the workshop I had good help of the excellent Ib Thordal of Fujifilm Nordic and the amazing Danish photographer Klaus Bo. In the shot Klaus looks like a character out of Star Trek. A part of the workshop was about LED lights so both these images are shot with different LED's.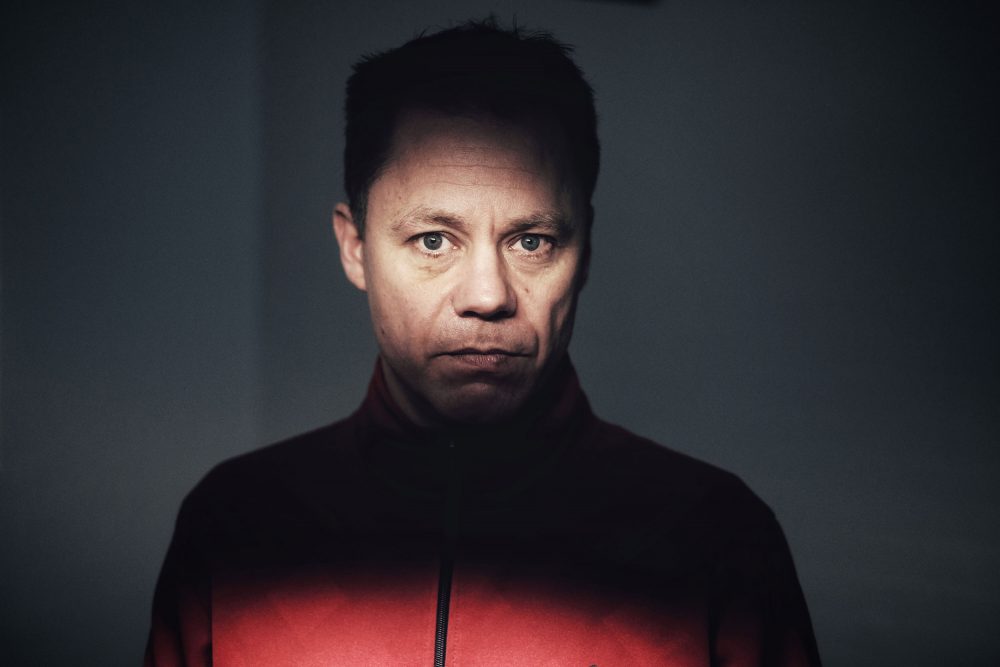 The image of Jens Haugen was shot on Fujifilm X-Pro2 and Fujinon XF 23mm F2 R WR with a Aputure Amaran AL-M9.
The image of Klaus Bo was shot on Fujifilm X-Pro2 and Fujinon XF 34mm F1.4 R with a Westcott Ice Light 2 and a Amaran AL-528